WELCOME TO IMAGINATIVE BEGINNINGS, LLC:
CHILDCARE & PRESCHOOL located in Minster, Ohio!
**Imaginative Beginning, LLC is a ODJFS licences childcare open to children ages 6 weeks-12 years. We are open Monday -Friday 6am-6pm! Please e-mail us at imaginativebeginnings@gmail.com if you are intersted in enrollement, being placed on the waiting list or just want more information about our childcare and preschool!
READ THE INFORMATION BELOW TO LEARN MORE ABOUT OUR NEW CHILDCARE AND PRESCHOOL!!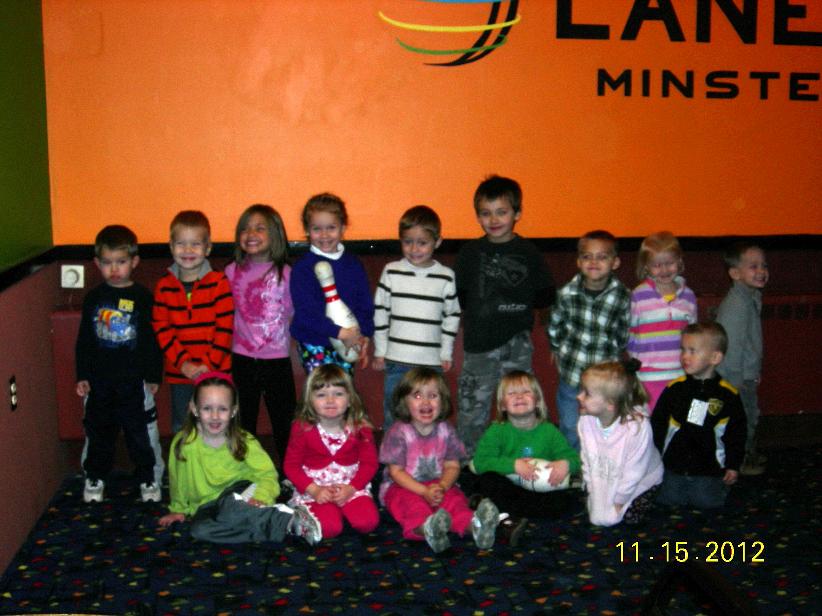 Imaginative Beginnings, LLC: Childcare and Preschool is located on Main Street in Minster Ohio. Imaginative Beginnings, LLC not only offers full-day childcare, but educational classes with lots of fun activities for children ages 6 weeks to 12 years.
Imaginative Beginnings, LLC is owned and operated by Charity Ranly and Jamie Koverman of Minster. Both have had many years of childcare experience. Charity has worked for private childcares, both Auglaize and Shelby County Head Starts, has owned and ran 2 home childcares, and has a bachelors degree in Early Childhood Development and Education. Jamie has worked for private childcares, been a Girl Scout Leader and has owned, ran 2 home childcares and is has her bachelors degree in Early Childhood Education. Together Charity and Jamie have worked at a private childcare together, owned and ran a home childcare and been business partners at Imaginative Beginnings, LLC since it's inception. Both are also loving caring wives and mothers and know what parents want and families need!!
Our main objective at Imaginative Beginnings, LLC is for all children to reach their Individual Milestones. We will work with infants on meeting their milestones such as rolling over, crawling, walking and small motor. With toddlers, we will work on coordination, potty training, small motor skills and beginning academics. While working with the Preschool children we will focus on Kindergarten readiness in the form of the states Core Curriculum Standards, as well as social skills and large and small motor skills. School-age children will work on social skills and self-help skills while at our center. We also offer part-day Morning Preschool to children during the school year, although all full-day children over 3-6years not yet in kindergarten will receive Preschool for no added charge (beginning their first day)
If you would like any information you can e-mail us at imaginativebeginnings@gmail.com. The waiting list is now open for anyone interested in full-time childcare. Allow your children to be a part of a childcare that grows with your child.
PRESCHOOL
If you child is ages 3-5 and you are looking for a quality Preschool, we are here. Children who are only coming for Preschool must turn 3 before September 1st. For $100 a month your child will get Preschool from 8-11 on Monday's, Wednesday's, and Friday's beginning the 1st Wednesday after Labor Day until the Wednesday before Memorial Day. All lessons we do are geared towards Kindergarten Readiness and the Ohio Core Curriculum Standards, but are presented in a fun way!! We also allow plenty of social time through out the day!!! Remeber Imaginative Beginnings when shopping for your child's Preschool!
***BE A FACEBOOK FRIEND OF IMAGINATIVE BEGINNINGS,LLC AND GET ALL OF OUR UPDATES STRAIT TO YOUR COMPUTER!!
STAFF
Miss Charity...Owner/Administrator/Preschool Lead Teacher
Miss Jamie...Owner/Assistant Director/Infant-Toddler Room Lead Teacher
Miss Emily....Infant Room Teacher
Miss Chris...Infant Room Teacher
Miss Angie...Preschool Teacher
Miss Kristina....Toddler Room Teacher
Miss Tracy...Beginner Preschool Teacher
Miss Katie...Preschool Teacher
Miss Hannah...All Class Floater
Miss Amanda, Miss Courtney, Miss Doris, Miss Emily L., Miss Marissa, and Miss Jenny...Subs
We are always looking for people interested in sub and volunteer positions. Please call or email if interested!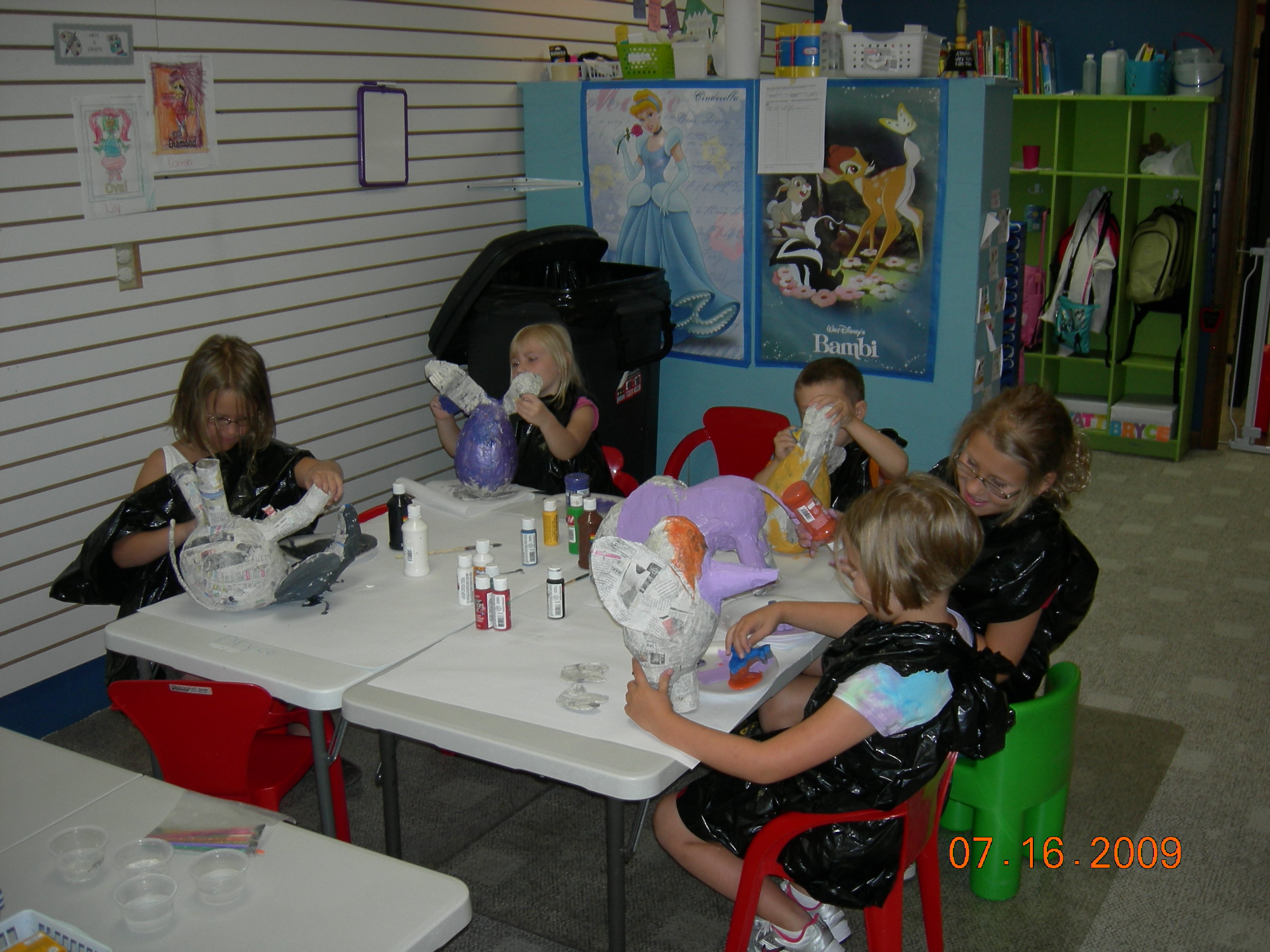 CONTACT INFORMATION:
E-Mail: (Best and Preferred way to contact us) imaginativebeginnings@gmail.com
Phone: (419) 501-2215 please call between 8:30 am-3:00 pm
ANYONE WANTING TO SIGN UP THEIR CHILD(REN). Please e-mail us your name and phone number and the best time to contact you.
***CHILDREN MUST BE IN ATTENDANCE A MINIMUM OF 30 HOURS PER WEEK TO BE ENROLLED UNLESS THEY ARE 'PRESCHOOL-ONLY'.
SORRY: WE DO NOT ACCEPT ODJFS SUBSIDY.
To be put on our e-mail mailing lists for Updates e-mail us at
imaginativebeginnings@gmail.com and type-"please add this e-mail to mailing list"!
THANKS!
PLAYING WITH PARACUTE & BALLOONS ON DRESS CRAZY DAY!!!!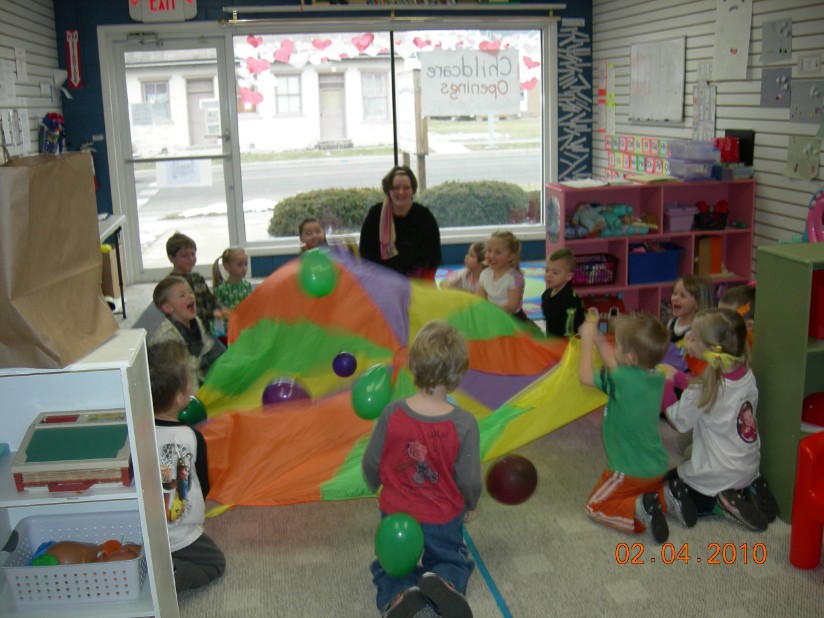 OTHER SERVICES OFFERED
We offer PRESCHOOL TEEBALL for area children in early summer each year. Please watch our Facebook page for updates each year if your child is interested in getting on a team. Forms each year will be due early April. (All Minster Preschools will receive flyers at school.)
We offer a BABYSITTING CLINIC for kids in 5th grade and up. Please contact us for more information and watch out for flyers at your school.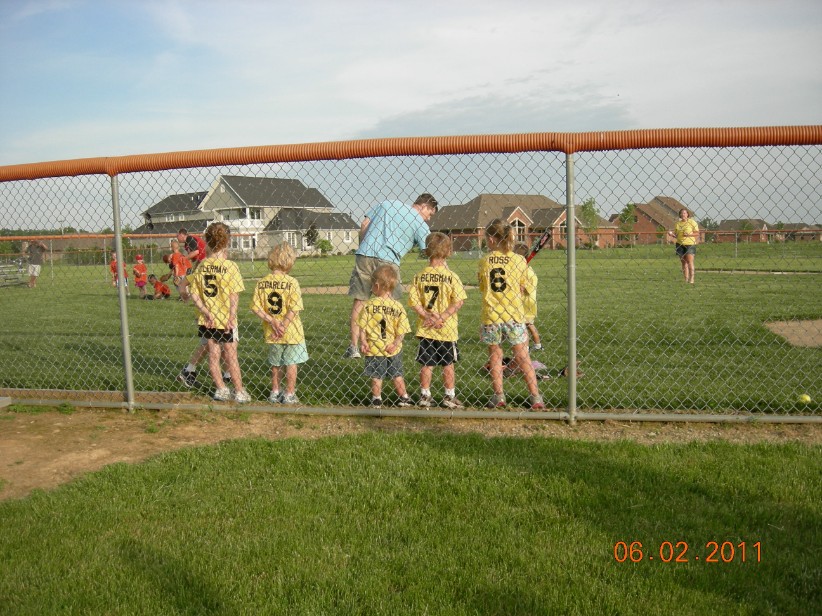 DONATION INFORMATION:

As with any new business we are still building up our inventory, and in the case of childcare, our inventory is things for the kids to play with, use or learn with. If you have any of these things lying around the house that your children don't use or have out grown; know anyone getting rid of any of these things or want to purchase (cheaply) for the childcare please think of us!

(NOTE: We can only accept items that are in great condition with no broken parts, stains or missing pieces. Thanks!)

***WITH SUMMER COMING WE ARE LOOKING FOR LOTS OF OUTDOOR TOYS.

¨Child Sized Furniture ¨toys ¨ digital camera ¨Paper of any Sort ¨ infant toys

¨ blocks ¨ large paper rolls ¨ radios or record players ¨ Silverware and unbreakable dishes, bowls or serving trays

¨ craft items ¨ beach & Bath towels ¨ yoga mats ¨ books ¨ toy cars ¨ rags

¨ crayons, markers, pens, pencils ¨ tissues ¨ toilet paper ¨Paper Towels

¨ Empty paper towel rolls ¨ sand box toys ¨ play mats ¨ any plastic outdoor toys ¨ dolls

¨ dress up/play clothing/Old Halloween Costumes ¨ computer games for kids

¨ unused bath toys ¨ old telephones or cell phones ¨ washed-used fruit cups ¨ unused underwear

¨ diapers ¨ baby wipes ¨ plastic bibs ¨ cleaned containers & bins

¨ scrap paper w/one side unused ¨ rags & wash cloths ¨ board games ¨ cookie cutters

***Please NO clothing, stuffed animals, guns or weapons, anything depicting violence, video game consoles or the games for them

Thanks everyone for anything you can share with us!!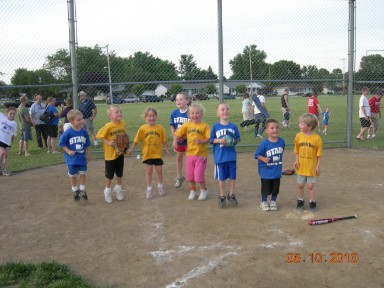 2010 Summer Preschool Tee Ball!!!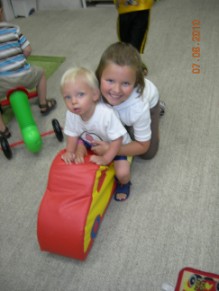 INFANTS AND TODDLERS GETTING READY FOR SNACK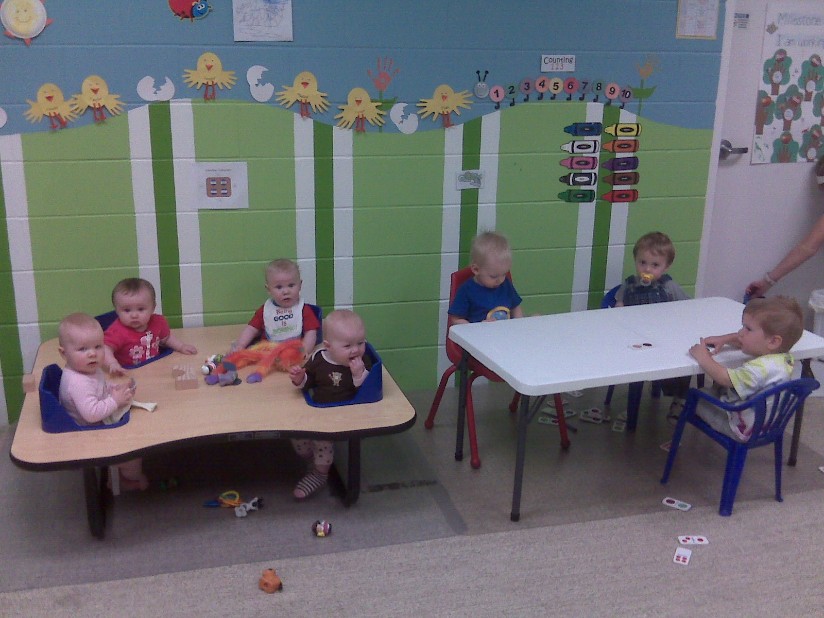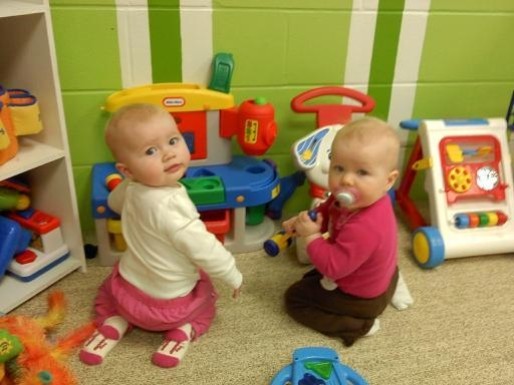 IMAGINATIVE BEGINNINGS, LLC
CHILDCARE AND PRESCHOOL
MISSION STATEMENT
Imaginative Beginnings,LLC: Childcare and Preschool is a place that provides a safe, developmentally appropriate environment that focus's on each child's milestone achievement through a mixed age group classroom experience. We provide care for children infants to school-age year round in a loving, supportive environment for the child's and their whole family. Our focus is to provide a stimulating early care and education experience which promotes each child's social/emotional, physical and cognitive development. Our goal is to support children's desire to be life-long learners.
We'd like to thank BUD'S PIZZA for providing nutritious meals for the center daily!
Check out Bud's Pizza on Facebook!!!
THANK YOU:
KURT, ANDY, MORGAN, HARLEY, LILY, CEDRIC, MADDEX, COOPER & PHOEBE!!!!!!!!!!!!!!!!!!!!!!!!!!!!!!!!!!!!!!!!!!!!!!!!!!!!!!!!!!!!!!!!!!!!!!!!!!!!!!!!!!!!!!!!!!!!!
JOE & NANCY BRUNS, MIKE & LORI ROSE, TED MEYER, TOM & LISA VONDENHUEVEL, ADAM MEYER, DALE & JEANETTE RANLY, KIM & KACIE VONDENHUEVEL, ALLEY BRUNS, MISSY SCHMITMEYER, AMY KEMPER, DAVE & EMILY STEINEMAN & FRIEND, CHARLIE STUCKE, MARGE MEIERING, MATT & SARAH DOENGES , MIKAELA BOHMAN, KIM OSTERLOH, TOM & JERRY PLUMBING, DEB RANLY, THE JUTTE FAMILY, SHELLY KEMPER, PATTY YANEY, KAREN BURWELL, ELLEN WOODRUFF, JIM BARHORST, MEGAN KOHLER, MEGAN MCDANIELS, SUSIE ROUDOLPH,ROCKET & DONNA BERGMAN, ROSE THEIMAN, CAITIE MAKLEY, TONI PAUL, TONY WENDELN, MARY WENDLEN, JAMES & LYNETTE ROSS, AMY JACOBY, VILLAGE PLAZA/FAR MOTORS, JF STALLO LIBRARY,J&J KIDS, BUD'S PIZZA, BRENDA SHERMAN, BERHOLD INSURANCE, RANLY CABINETS, THE COMMUNITY POST, THE DAILY STANDARD, ALL TEE BALL SPONCERS, ALL THE FAMILIES THAT ATTEND IMAGINATIVE BEGINNINGS AND EVERYONE ELSE WHO HAS HELPED OUT, DONATED ITEMS OR JUST PASSED ON OUR NAME!!!!!!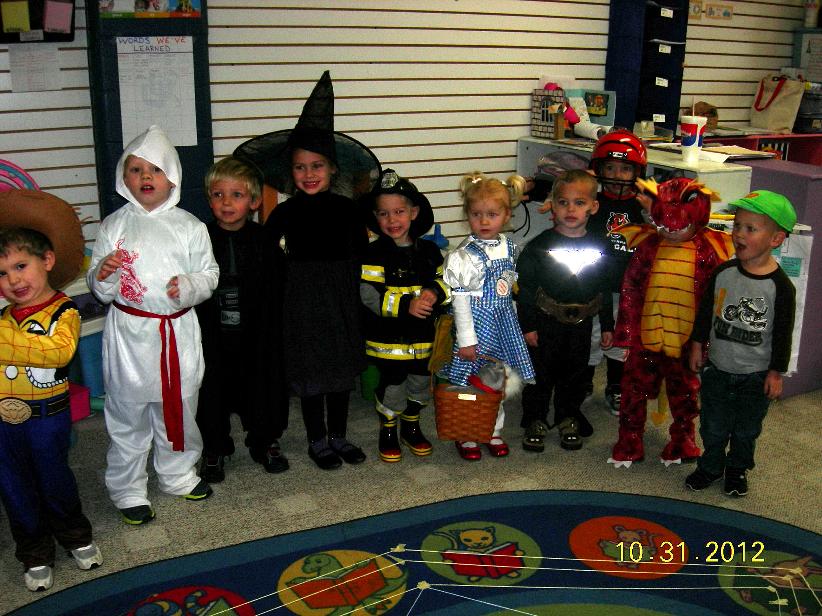 GIRLS PLAYING PUPPETS AT THE LIBRARY!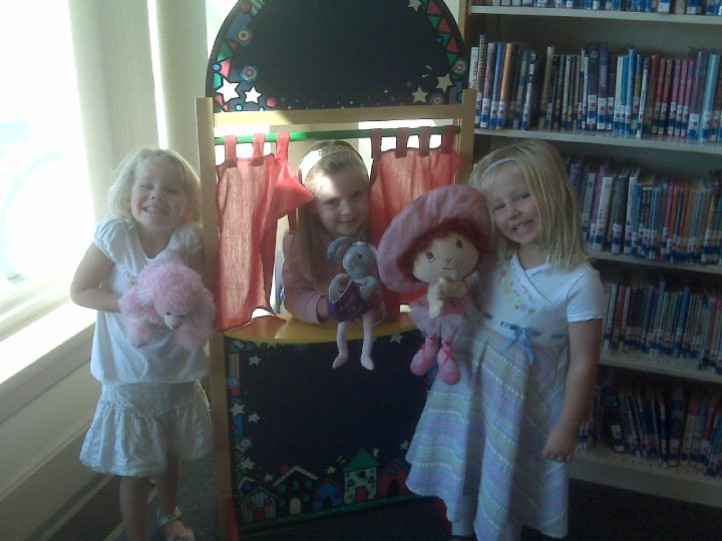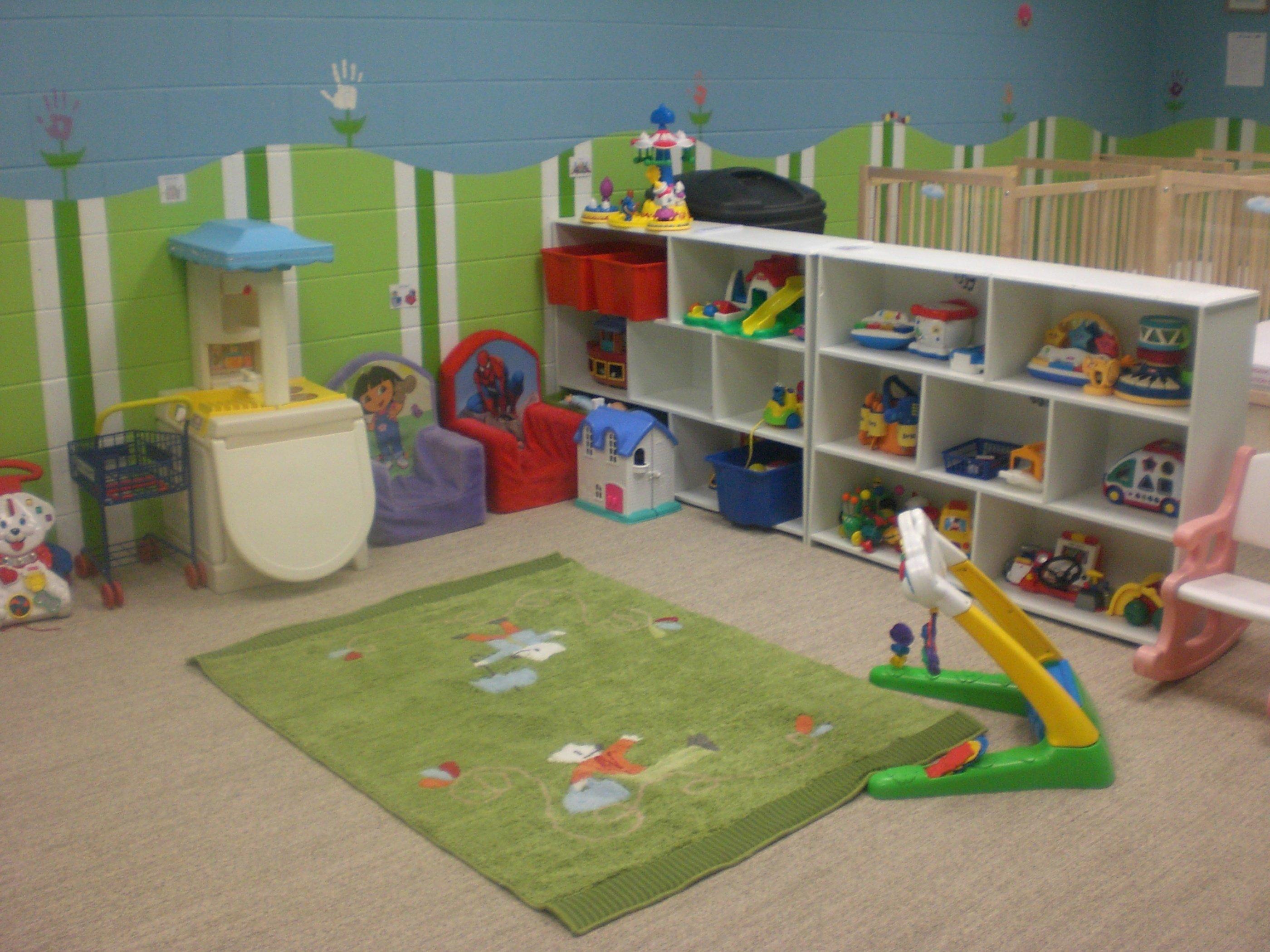 PRESCHOOL/SCHOOL-AGE ROOM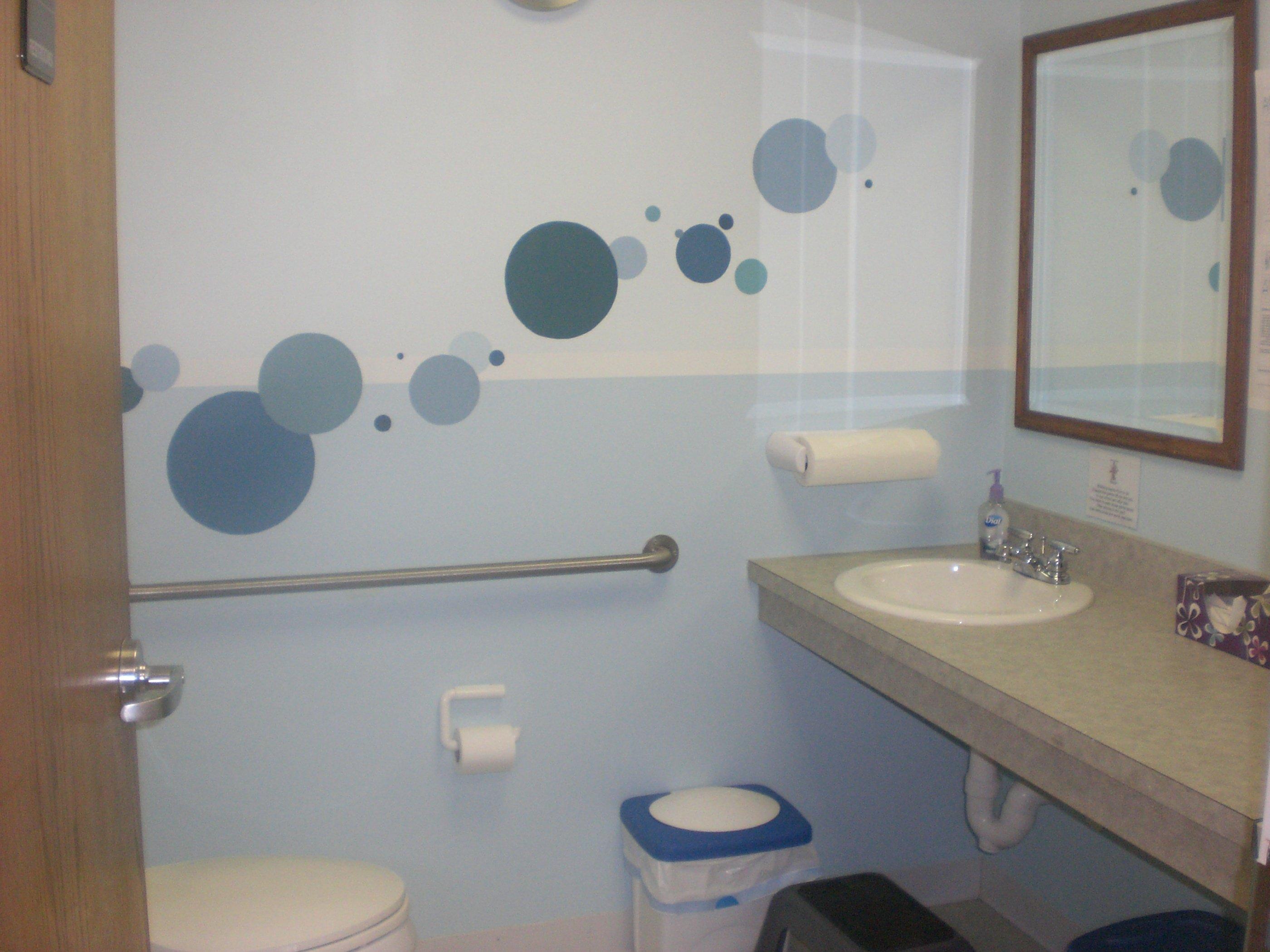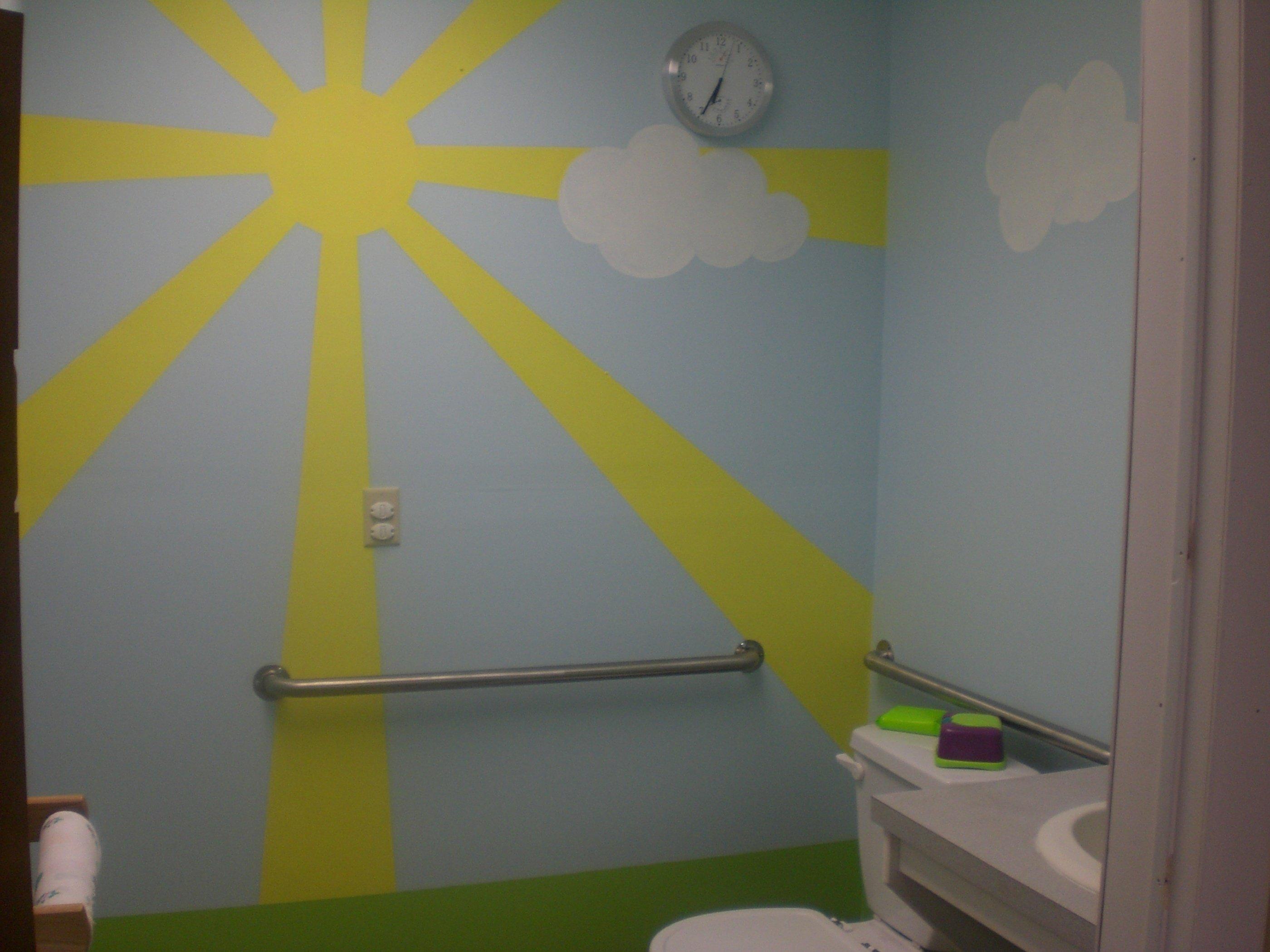 THANKS FOR CHECKING OUT IMAGINATIVE BEGINNINGS, LLC: CHILDCARE AND PRESCHOOL!
CHECK US OUT AND BE SILLY WITH US!!!!!